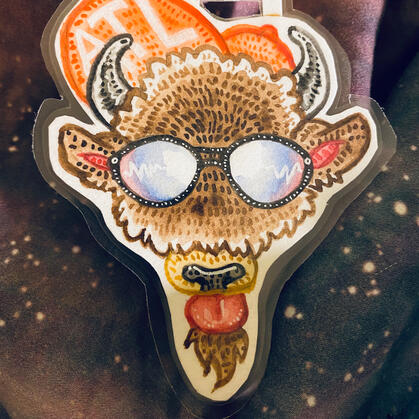 buffaluffalo commission info
please read the terms of service before sending a commission request!
required commission info
your name:
Paypal e-mail: (if different from contact email)
commission type:
character reference images and/or descriptions:
details: (pose ideas, expressions, general mood, etc)
Terms of Service
Please use my e-mail (buffaluffalo at gmail dot com) for all professional correspondence regarding commissions (inquiries, quotes, updates, etc), with the word "commission" clearly referenced in the subject line. I cannot guarantee a response to any social media DMs or Telegram/Discord messages, plus it helps keep all my information organized!

General

By ordering a commission you agree to these Terms of Service, and declare you are of legal age.

I reserve right to decline your commission for any undisclosed reason.

I will draw: original characters, fanart, furries, animals, simplified droids/mech, anything up to a PG-13 rating (mild gore/horror, mild adult content)

I do not usually draw complex mech, excessive gore or explicit adult content but contact me and we might be able to work something out.

Payments and Refunds

Payment will be requested via Paypal invoice in USD, please include your Paypal e-mail with your commission information.

Please pay your invoice promptly within 7 days, otherwise you risk your commission being cancelled.

Refunds are resolved on a case-by-case basis. A full refund can only be given before the work is started. If you request to cancel your commission after it has been started, a refund will be calculated depending on the progress made.

No refunds will be offered once the work is completed.

Process, Revisions, Deadlines

Turnaround depends on the commission type and workload, anywhere from a few days to 4 weeks. Please note, I do work a full time job in addition to working as a freelance artist.

If you would like a deadline, it must be requested in your original e-mail and agreed upon. A quick deadline may require an additional rush fee.

Most commission types will receive sketch stage for approval via e-mail and the right to 1 revision at the sketch stage for no charge. After the first, revisions will be subject to an additional fee.

You may request further work-in-progress updates via e-mail, but please note this may delay your commission.

Any additional work outside of initial project can be refused, or will be quoted and charged for accordingly.

Image Rights

As the artist, I retain all rights to created artwork. I reserve right to repost, use and sell created art in digital or physical forms, unless agreed upon beforehand. Profits won't be shared.

Original copy of commissioned art can be shipped to the client at their expense and risk. Once it is mailed with tracking info, the artist is no longer responsible.

If the client does not want their original art shipped to them, the artist reserves the right to sell the art either at conventions, art shows, or online.

Client may repost art at will as long as credit to the artist is included and no profit is being made.

Client may print or display their commission for personal use.

I do not claim any rights to characters and other intellectual properties.

Every client has the possibility to buy full commercial rights to commissioned artwork. Details will be discussed individually. Please expect industry rates and legal contracts.